About Us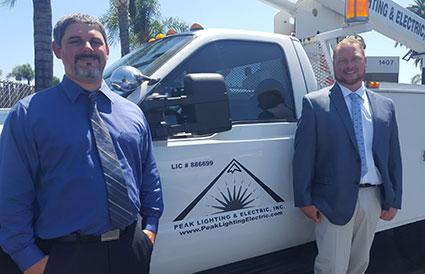 Our facility is centrally located in the city of Orange just north of Katella, near The Honda Center. Conveniently located we have fast access to the 57, 22, 5, 55, and 91 freeways. Because of this you can expect a quick efficient response time to your community or place of business. Our location gets us on the way in no time to meeting your needs in Orange, Los Angeles, San Bernardino, Riverside, and San Diego Counties.
Our goal is to provide high quality services to our customers and to do this more efficiently and economically than our competitors. This includes fair and honest treatment in all areas of our business towards our clients, vendors and employees. We promote good communication and believe that communication is a key to success.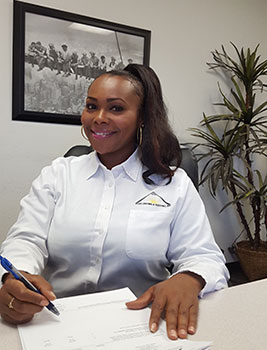 Our customers are important, our reason for being here, and will be treated as such. One of our philosophies in providing our services is to prepare our employees for success. We commit to doing everything possible to prepare our people with the proper tools and knowledge to complete our customers work requirements fast, safe, and professional.

The services that Peak Lighting & Electric Inc provide are special and unique. In this business marketplace we strive to stand out and excel above the efforts of our competitors. Our fleet of service vehicles is managed by sophisticated GPS tracking. All of our employees are required to be caring, honest and hard working with a strong work ethic. We believe that our quality of service is a direct result of trained and capable individuals working together to achieve success.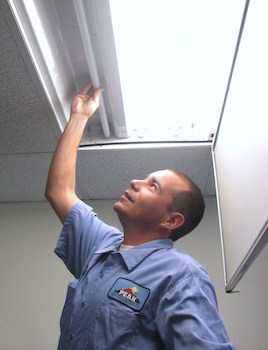 Professional customer service; As a long time repeat customer, or a first time caller, we want you to feel important. You have made a smart choice in contacting us for your lighting electrical needs. Our customer service genuinely cares about your needs, and will follow all customer requests through to completion. We are diligent about communicating the completion status of your work orders. "I feel confident that you will be satisfied in the handling of your requests, notice our thorough communication, and be impressed by our high quality and caring customer service."
Monday-Friday: 8am-5pm PST
Tel. 714-630-0990
Fax. 714-630-0991