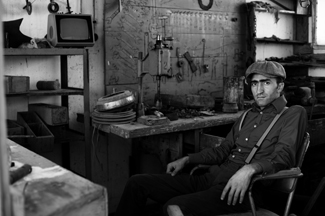 Peak Lighting & Electric began from an obvious urgency to provide better lighting and electrical services. The motivation to start our business came from a lifetime of experience and situations in the same trade with other organizations. Over time it became clear that a message was being taught to us of how to and even more importantly how NOT to conduct business. Disappointed at how our employers were conducting their service businesses, we began our own.
Our journey began out of a small home based office. As a startup we had to be very thrifty and built our own garage based office to work out of. Everything had to be done on a tight budget. The necessary action was to do quality work, deliver what we promise, and earn the trust of our customers. In the beginning, we had one truck, one computer and were basically owner operated. At that time and moving forward, it was and still is expected that our customers receive a high value of service from us and that a long lasting, trust relationship with our customers continues. Since that time we have incorporated the business, we have an office building and warehouse, a few computers, several team members and several trucks. We are still a small hands on business and our philosophy is the same, do quality work, deliver what we promise, and continue to earn the trust of our customers. Based on our good reputation our growth has come from good recommendations and word of mouth.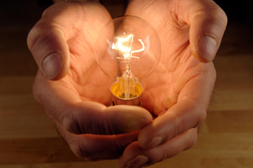 At Peak Lighting & Electric, Inc. you will find personnel with extensive experience in our trade. Our sales and management team have worked together for many years. Each of us have held various positions over the past 20 years as lighting technicians, electricians, managers, and lighting consultants. Each one of us here has hands on experience working on lighting and electrical systems, Our product knowledge and service know how gives us the competence to be the very best in our industry. As our customer we are committed to assuring you that your lighting and electrical system is in qualified capable, and caring hands.
©2011 Peak Lighting & Electric, Inc. All Rights Reserved.
This website designed and maintained by Success Makers Web Site Design Company